FIRST QUARTER 2022 NEWSLETTER
Hello TSW Community!
Hope your 2022 is off to a good start!  Our mission in 2022 continues on as we raise awareness of TSW Syndrome and support affected individuals.
February 3, 2022 marks ITSAN's 10 year anniversary as an incorporated nonprofit! We have come so far in the battle for recognition, accountability, and prevention. Here is how it all began.
In July 2009, TSW Syndrome sufferer Kelly Palace created the website AddictedSkin.com based on her own topical steroid withdrawal experience. The website featured her story with photos, as well as journal articles by Dr. Fukaya, Dr. Rapaport, and more. It quickly evolved into an online community of support for those afflicted with Topical Steroid Addiction/Topical Steroid Withdrawal Syndrome.
In January 2012, Palace changed AddictedSkin.com to ITSAN.org and filed for nonprofit status with Dr. Marvin Rapaport as co-founder. ITSAN was granted 501 c 3 nonprofit status on February 3, 2012. Dr. Rapaport left ITSAN in June 2013, and Palace continued as ITSAN President until January 2015. Kelly Palace then turned over leadership to Joey Brown VanDyke, a member of ITSAN's original executive board. Joey served as ITSAN president until 2018 when she passed the torch to Kelly Barta who served as ITSAN President until October 2019. Upon Kelly Barta's exit, Kathryn Tullos stepped in as the current ITSAN president.  What an amazing group of trailblazers!
In recent months ITSAN has met with changemakers from filmmakers to activists, policymakers and medical providers, who are working to expand TSW Syndrome awareness worldwide. We thank each stakeholder and the TSW community, including you and your loved ones, who are with us on this path to change. ITSAN is a small Board working every day to end TSW Syndrome.
You can support ITSAN's mission by donating to ITSAN's PayPal Giving Fund here. We need donations to continue to operate and we thank you for your support.
You can help by sharing your TSW story as a patient or as a caregiver. Reach out to info@itsan.org to learn more.
This quarter's newsletter will catch you up on ITSAN's advocacy work, TSW support and resources, TSW warrior and caregiver stories, efforts to raise TSW awareness and more.
ITSAN Advocacy – Next steps with the FDA 
ITSAN met with the Food and Drug Administration twice in 2021 and requested safer steroid prescribing guidelines, safer labeling, patient monitoring and a drug safety hearing on topical steroids. ITSAN received an update from the FDA in December 2021:
"…CDER has heard your concerns and CDER will be conducting a comprehensive review of the safety issues similar to that conducted by MHRA. Please note that it will take CDER some time to produce this deliverable." -Professional Affairs and Stakeholder Engagement Staff (PASES), Center for Drug Evaluation and Research (CDER), U.S. Food and Drug Administration (FDA).
Last year Scratch That UK, a community and awareness campaign for TSW Syndrome, rallied TSW sufferers in the UK to report adverse effects of topical steroids to the MHRA. In response GOV.UK shared a press release stating, "The Medicines and Healthcare products Regulatory Agency (MHRA) is advising anyone experiencing skin redness or burning sensations after they have stopped using these creams or ointments to seek advice from their health professional before using these products again."
Learn more about MHRA's "Topical steroid withdrawal reactions: a review of the evidence" here.
It is ITSAN's hope that the FDA will follow suit to achieve a similar triumph to help end TSW by:
Updating topical steroid labeling with clearer usage instructions and dosage
Clearly stating on labels that products are corticosteroid medications and warning of TSW Syndrome adverse effect
Issuing a public health advisory directed towards both physicians and patients concerning the potential risk of developing TSWS
Highlighting Scratch That UK's Advocacy Work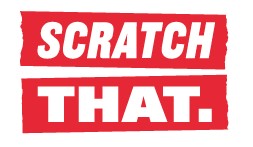 Scratch That UK shared big news in January 2022:
"Topical Steroid Withdrawal was discussed in Westminster in a debate on the NHS, mental health and skin. This brought the attention of the house to the recent MHRA review of the side effects of corticosteroids – and @itsan.nonprofit and ScratchThat were both mentioned. Big thanks to everyone who wrote to their MP, particularly @davieswords_tsw whose MP @rachael_maskell raised the matter…Thanks to a response to another MP letter sent by one of the community, (@tsw_gettingmysmileback) we learnt that amendments are being made to patient information leaflets included in packs to add warnings regarding long term use and the development of topical steroid withdrawal (NB: we know 'long term use' isn't always accurate but a change in the leaflets is a step in the right direction).
The @thetswpodcast was launched by community member @clare.j.hart featuring interviews, inspiring stories and practical tools to help fellow TSW sufferers…And what have we been up to at Scratch That?…We've written to 106 Clinical Commissioning Groups with freedom of information requests to find out if they've discussed the recent MHRA alert about topical steroids, if the GPs under their management are aware of the alert and what their plans are to monitor patients who are exhibiting TSW reactions. If this is only the start of the year – we can't wait to see what's to come!" -Scratch That UK
Keep up with Scratch That's recent advocacy work here.
TSW Support and Resources
The New Zealand Topical Steroid Withdrawal Action Network:
We are a collective of TSW patients, whanau, caregivers and supporters working to promote more awareness and better outcomes for TSW patients in Aotearoa. We have been working behind the scenes since 2014 and are excited to have a new NZ TSW Action Network FB page to share our progress: https://www.facebook.com/nztswnetwork
Please note: this resource is not produced by ITSAN and ITSAN claims no affiliation.
Do What is Most Essential – Tips for TSW Parent Caregivers:
Returning to health and balance comes with continuing to identify what your child needs, including supportive medical providers, understanding school providers, family and friends who rise to the opportunity to learn about TSW Syndrome and to stand with you. Find caregiver tips and resources here.
The ITSAN Video Podcast
Dr. Julie Greenberg, ND discusses the root causes of eczema and how suppressing the immune system doesn't come without consequence. Learn about how topical corticosteroids are systemically absorbed, how the body's addiction to cortisol takes place, ways to support healing from within and the difference between treating eczema and TSW here
TSW Assist
Find crowdsourced information from the TSW community on ways to improve your mental health wellbeing during TSW here.
TSW Assist is not medical advice. All healing journeys are different and unique to each person.
Please note: this resource is not produced by ITSAN and ITSAN claims no affiliation.
TSW Warrior and Caregiver Highlights

Around the world TSW warriors are sharing their story and making a difference!
(From left to right):
Callum, 18 months TSW – "TSW is rearing its ugly head in the public domain. This year we had recognition from the FDA and NHS, not enough in my opinion, but it's a step in the right direction. Our doctors are beginning to recognize the impact of long term steroid use, many more are looking into TSW and a small number of us have been successful in finding a doctor who accepts it for what it is. We are living breathing research." Read more here.
TSW Witnesses – @tsw_witnesses highlights TSW warrior changemakers from around the world and raises awareness about Topical Steroid Withdrawal Syndrome. Learn more: @tsw_witnesses
Andrea – 3 years, 3 months TSW – "This thing really knocks you down and you have to keep getting up." Check out Andrea's TSW video that has reached 1.7 million people..
Scarlet – Last year Scarlet's family raised funds through a Facebook fundraiser after she lost an art scholarship because she couldn't attend an art program as she recovered from TSW. Scarlet and her mom decided to pay it forward and donated extra funds raised for Scarlet towards "hampers" (baskets of comfort items from skin products, to books, to soft face masks), for TSW families. Learn more about Scarlet's generosity here.
Jem and Jude – A TSW Warrior and Caregiver's story. Jem shares his TSW experience as a medical professor suffering from TSW, from onset, to diagnosis, a photographic diary and a recent update at 6 months TSW. Jude shares her caregiver perspective during Jem's recovery and the impact TSW has on the entire family. Read more here.
The documentary "My Life During Topical Steroid Withdrawal" was released worldwide in February. Watch here. "Cecillia's story is only one story out of potentially hundreds of thousands or more throughout the world that are going through Topical Steroid Withdrawal. The more stories that are shared, the stronger the community will become. It's a snowball effect and this is our effort to contribute to that movement." -Carlos Torres, Director
Please follow @misscecifrench and the @CutFocus [Production Company] on Instagram to learn more. Share your TSW story on Instagram through the hashtag #MyTSWStory (Image credit: CutFocus)
Skin on Fire – "The new short documentary SKIN ON FIRE is now available to watch FOR FREE on YouTube! Learn more about a painful medical condition called Topical Steroid Withdrawal (TSW), and how it may be prevented and treated, from medical experts and those living with the condition."-PCH films
Watch SKIN ON FIRE here.  (Image credit: PCH films)
"TSW Journey: A Topical Steroid Withdrawal Journey" was released in December by Brian Nguyen who produced the film during his TSW recovery. Watch here. Brian shares about his life at 5 months TSW and the mental and physical toll of TSW. He speaks with TSW warrior, Zainab Danjuma about her TSW experience and the challenge of accessing appropriate medical care.
TSW March in London – March 26, 2022 at 11am GMT
"TSW march in March! A gentle march to bring public awareness to TSW, starting at Archbishops Park, gathering by the statue of human kindness. Organized by @topicaldebate." Learn more here.
-Scratch That UK
(Image credit: Scratch That UK)
ITSAN Board News!
ITSAN welcomed Janelle Harris to the Board of Directors in February. Janelle is currently recovering from TSW and she began her TSW journey in October, 2017 after suffering from eczema since birth and likely using topical steroids for 57 years. Janelle retired from Ball Corporation as Director, Graphic Services in September 2014. During her near 30 year tenure, she developed and built what is still known today as the most state of the art metal packaging graphics center. She was the first female to serve on the Board of Directors for the International Metal Decorators Association and served as Secretary/Treasurer, Vice President and President of the Board. Janelle is excited to bring her skills and her enormous passion to the ITSAN Board in an effort to help bring awareness, education and advocacy to those experiencing TSW, and to end this horrible, unnecessary addiction.
ITSAN Selected as a 2021 Gladskin Gives Recipient!
We are pleased to share that ITSAN was selected to be one of the nonprofit recipients chosen in 2021 for a Gladskin Gives award. This award will support the important work of ITSAN's mission – raising awareness of TSW and supporting all affected individuals.
"At Gladskin, our mission is to revolutionize the way people think about and treat inflammatory skin conditions. We can't do it alone – this is why we created Gladskin Gives, donating 1% of annual revenue to non-profit partners who are working towards the same goal." -Gladskin
Speak Up About TSW
Share Your Story: Thank you to every TSW warrior and caregiver for the courage to share your story and pictures and to raise awareness on the difference between TSW and eczema. Every story has the power to bring change. Share your story with us: info@itsan.org
Report to the FDA
Topical Steroid Withdrawal Syndrome is more than skin deep. Effects are debilitating physically, mentally, and emotionally. You can report adverse drug reactions or side effects to the FDA (The United States Food and Drug Administration) from anywhere in the world. If outside the US, please also report to your country's equivalent to the FDA. Report to the FDA here.
If you suffered or are suffering through TSW Syndrome please use the term "TSW" or "TSW Syndrome" when you report to the FDA.
Thank You To Our Sponsors
ITSAN has 3 amazing sponsors! The generous giving of our sponsors allows us to do the important work of our mission – raising awareness of TSW and supporting all affected individuals.
A word about ITSAN sponsorships: ITSAN does not endorse, promote, or write reviews of any product. ITSAN recognizes the need to fund our mission, and we believe that advertising products is not in the best interest of our community or our sponsors. Sponsorships support the mission of ITSAN as we serve an underserved community by providing free information, print materials, an online support network, conducting/publishing surveys to help inform the medical community, developing a patient registry and more. It's big, important work! And we are so grateful for the care and interest of our sponsors in supporting ITSAN and the TSW community.
ITSAN sponsorships include:
– Sponsor logo in 2 places on ITSAN.org
– Sponsor logo on quarterly newsletter – "Thank you to our sponsors"
– Monthly thanking of our sponsors on our Social Media channels
ITSAN sponsorships do NOT include:
– Customized advertisements, promotional giveaways, writing reviews or sharing discount codes
If you would like to become a sponsor, or know someone who would, please email or pass on our contact information – info@itsan.org
And THANK YOU! A heartfelt thank you to all of our donors whose generosity has allowed us to do this important work.  No one should go through this debilitating condition alone or without proper medical support.
Together we can raise awareness and prevent this condition for others in the future. Please donate on our website or through our PayPal Giving Fund.  Remember in the US, you can donate with every AMAZON purchase on AmazonSmile. Choose International Topical Steroid Awareness Network as your charity.
Many employers will also match funds, which ITSAN qualifies for using Tax ID 45-4556484 and address P.O. Box 303, Dacula, GA 30019.  For help contact Jodie Ohr at johr@itsan.org.
Thank you all!